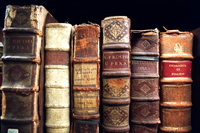 Organisation
The EERI's structure is based on a new, innovative two-level organisation model. On one hand, the EERI Governing Board provides strategic guidance, coordination, stimulation and facilitation of dialogue between partner institutions. On the other, highly integrated partnerships between EERI Research Fellows enjoy autonomy and flexibility in the delivery and dissemination of results. Independent and non-bureaucratic, the EERI is supported by a lean administrative structure for greater efficiency.
Governing Board

The Governing Board is the principal driving force behind EERI governance issues. It brings together 5 high-calibre academics balancing prominent expertise from economics and econometrics fields. The Board is entrusted with the role of strategic leadership and coordination of the EERI's activities through the selection, evaluation and support of the EERI Research Fellows.


Senior Research Fellows

Senior Research Fellows are selected by the Governing Board through collaboration agreements based on competitive, transparent and excellence-driven innovation criteria for a renewable period of one to three years. Currently EERI has three Senior Research Fellows.


Research Associates

EERI is committed to identifying and promoting the work of young economists who need research support and an appropriate environment within which to enter the international scene. EERI's Research Associates are such promising young researchers.